Welcome
to CCURE
solutions Welcome to
CCURE solutions
The new generation of APIs is already here. The CCURE API® is much more than a molecule. Rather, it is a comprehensive end-to-end service resulting from the synergy between the European laboratory LEBSA and the European leader in distribution and pharmaceutical services SELECTCHEMIE.
The CCURE brand is your best choice for a secure strategic source of Venetoclax and Letermovir, thanks to a philosophy of shared values focused on the client and our commitment to building up long-term business relationships.
CCURE, your secure strategic
source of Venetoclax and Letermovir Just in time
Venetoclax and Letermovir is a CCURE end-to-end solution that guarantees just-in-time product availability. To avoid disruptions and help you maintain a low stock we offer you the flexibility of our warehouses in Germany and Switzerland and the ability to order small batches straight from the LEBSA facilities in Barcelona.
Thanks to our GDP-approved transportation, Venetoclax and Letermovir can be shipped worldwide. A logistics strategy tailored for the client.
An end-to-end solution with guaranteed control of stock levels.
An end-to-end solution with
guaranteed control of stock levels A dedicated team
of experts
Thanks to the abilities sum of our experts, we can offer you complete control over the supply chain to help you achieve your goals.
We offer you extensive, integral, customized support for IP, regulatory, commercial and technical issues. A close-up personalized experience where we accompany you during the whole process so that you can focus on development.
More than 40 sales managers at your service in 17 countries.
We care about your success

Maria Luisa Espinós
President | Lebsa

Mercedes Espinós
Customer Service & Logistics Director | Lebsa

Sergi Collazos
General Manager & Business Development Director | Lebsa

Francisco Carrión
R&D Director | Lebsa

Anna Pons
Quality Director | Lebsa

Alexandra Eberhard
Team Lead Supply Chain Pharma Europe | Selectchemie

Morgane Gaydou
R&D Project Manager | Lebsa

Dr. Jordi Vázquez
Director of Portfolio & Head of IP | Selectchemie

Monika Rydel
Commercial CCURE lead | Selectchemie

Carles Rodriguez
R&D Project Manager | Lebsa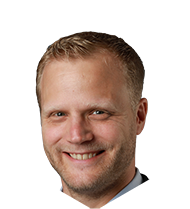 Dr. Lukas Dialer
QA & Regulatory Affairs | Selectchemie Green and sustainable API
CCURE products are certified by the ISO 14000 standard (Environment Management) and we have been awarded with the Gold Medal by ECOVADIS, an independent organism that recognizes the companies' sustainability management systems in terms of environment, working practices, human rights, good business practices and sustainable sourcing. The CCURE philosophy advocates local production while not renouncing global outreach, making sustainability its main priority.
In addition, LEBSA, the manufacturer of Venetoclax and Letermovir, has opted for the implementation of flow chemistry technology in the production of raw materials and molecules, with less use of solvents, safer work environments, less waste, and API development with greener processes.
Reduce your environmental footprint Flow Chemistry
LEBSA is committed to introducing new processes that improve the quality and performance of its products. For this reason, it has incorporated flow chemistry into its manufacturing methods.
Flow chemistry is a safer, more flexible and sustainable technique. It reduces solvents and energy consumption and improves the quality of the final product.
Flow chemistry allows more flexible production volumes, a simpler scale-up that reduces time to market, and faster production changes thanks to easy maintenance and cleaning.
Supporting a greener chemical industry Price Performance
Value
Uncertainty and dependence on market variations are a thing of the past.
CCURE offers long-term contracts at the right price for a quality that goes beyond minimum standards, as well as flexible payment terms and Incoterms.
CCURE products are competitive without sacrificing the European level of quality.
Plan your purchase of Venetoclax and Letermovir in the way that suits you best, separating transport costs for greater flexibility.
The right cost for all the markets Beyond quality
CCURE guarantees your Venetoclax and Letermovir API goes beyond the quality standards. As a European manufacturer, LEBSA holds the most demanding certifications and offers smart crisis prevention as Nitrosamine risk assessment.
LEBSA has its own QMS (quality management system) based on the GMP ICH Q7A guide lines and the ISO 9001:2015 standard. All LEBSA products are covered by DMFs and/or CEPs, which guarantee a robust manufacturing process, data integrity and traceability.
Quality is not a commodity,
it's an attitude